Ian Sage
Ian's Week 9 Fanduel Value Picks
Week 9 Value Fanduel Picks
Let me go over some important information so you are fully aware of what this article's purpose is. We use Fanduel for our daily fantasy plays, Draft Kings will be close to this information but could be different. Fanduel gives every person a budget of $60,000 for 9 total roster spots, 1 QB, 2 RB, 3 WR, 1 TE, 1 Flex, and 1 D/ST. This leads you to an average of $6,667 per roster spot. In this article, I will be giving you 1 player from each position that I believe is the best value of the week. I will do my best to keep it under $6700, except QB. The main purpose is to not pick every single guy from this list for your team; I don't think that would be an optimal team. These players will save you money so you can go get the high priced players you really want somewhere else. I will also sometimes offer a more expensive option if I believe they could also work.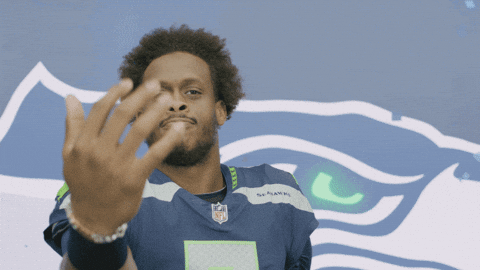 QB
Most Expensive: Josh Allen $9,300
My Pick: Geno Smith $7,500
Geno Smith has been incredibly efficient with the ball this season; he has quietly been QB7 so far on the season. He has a favorable matchup this week vs the Arizona Cardinals and has been steadily increasing his running numbers as the season has gone on. Geno has been having the resurgence no one expected this season and is keeping the Seahawks competitive in these games. The Cardinals have the 5th worst pass defense in yards and TD's allowed this season. The matchup is too good for me to pass on starting Geno Smith. I personally guarantee he will have a good game Keoni.
RB
Most Expensive: Derrick Henry $9,500
My Pick: Tyler Allgeier $6,400
Ryan said it most eloquently on the podcast this week when discussing the falcons. "I think I could average 4 yards a carry vs. the Chargers run defense this season." -Ryan Rokko Williams. Tyler carries the ball the most on this team and with Patterson finally returning to practice, this week may be his last fully productive outing. The Chargers have the 31st ranked defense to opposing running backs on the season. The Chargers have also allowed 4 100 yard rushers this season. I see an easy path for Allgeier to have some big numbers this week.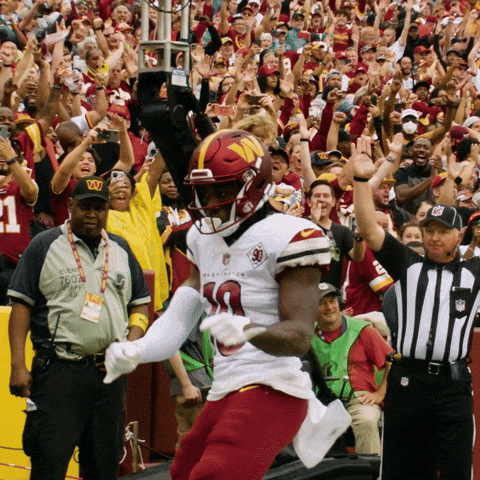 WR
Most Expensive: Cooper Kupp/ Justin Jefferson $9,000
My Pick: Curtis Samuel $5,600
The Washington Washingtons have new life with Taylor Grab me a Heinicke behind the Center these past 2 games. Samuel goes against a Vikings defense which is ranked 26th against opposing WR's so far this season. The Vikings allow the 4th most pass yards a game this season and pose a great matchup for a Washington team that has been streaking. Samuel has been consistent in getting targets this season and is fairly consistent on getting yards every game. If he is able to sneak a TD, he'll elevate to a great start this week.
TE
Most Expensive: Travis Kelce $8,200
My Pick: Gerald Everett $5,800
Mike Williams is out, Keenan Allen has apparently worsened his hamstring and may be out. That leaves Joshua Palmer and Deandre Carter as the number 1 and 2 WR's this week for the Chargers. Even if we consider Ekeler to be the number 1 target this week, Everett is the number 2 and will occupy a large role especially on throws to the shallow middle which the Chargers love to throw. Everett, like most TE's, is reliant on TD's to have a solid week ,and with how many options are missing this week, he is in prime position to snag one.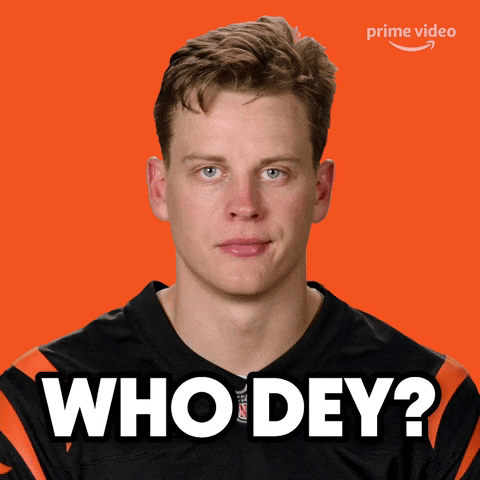 DEF
Most Expensive: Buffalo Bills $5,000
My Pick: Cincinnati Bengals $4,400
This week the Bengals face the Carolina Panthers who finally scored more than 25 points in a game this season, and it was in overtime vs the trash defense of the Atlanta Falcons. The Panthers have been better at preventing turnovers since P.J. Walker has taken the helm, but they still are struggling to get any real offense started. Sacks and turnovers is where defenses get the big numbers, but if they don't allow any scoring they have a very solid baseline. The Panthers are 23rd ranked offense to opposing defenses in fantasy this year and the Bengals have tremendous value at this spot.
Totals
Most Expensive picks: $41,000
$8,200 per player
$19,000 remaining for 4 players
My Picks: $29,700
$5,940 per player
$30,300 remaining for 4 players