Ian Sage
Ian's Week 6 Fanduel Value Picks
Let me go over some important information so you are fully aware of what this article's purpose is. We use Fanduel for our daily fantasy plays, Draft Kings will be close to this information but could be different. Fanduel gives every person a budget of $60,000 for 9 total roster spots, 1 QB, 2 RB, 3 WR, 1 TE, 1 Flex, and 1 D/ST. This leads you to an average of $6,667 per roster spot. In this article, I will be giving you 1 player from each position that I believe is the best value of the week. I will do my best to keep it under $6700, except QB. The main purpose is to not pick every single guy from this list for your team; I don't think that would be an optimal team. These players will save you money so you can go get the high priced players you really want somewhere else. I will also sometimes offer a more expensive option if I believe they could also work.
QB
Most Expensive: Josh Allen $9,200
My Pick: Geno Smith $7,400
I'm riding Keoni's advice this week, and that means Geno Smith is my QB. He goes against a struggling Arizona Cardinals team ranked dead last in defense according to PFF. They are also the worst pass coverage team and 3rd worst pass rush defense according to PFF. The cards allow an offensive score on 45.8% of opponent drives, 4th worst in the league behind only Atlanta, Detroit, and Seattle. Geno Smith is QB 7 on the season so far and has finished as the QB 7, 2, and 4 in the past 3 weeks. Remember 1 time is a point, 2 is a line, but 3 is a trend. It's a great matchup with a top ranked QB; this is an easy start.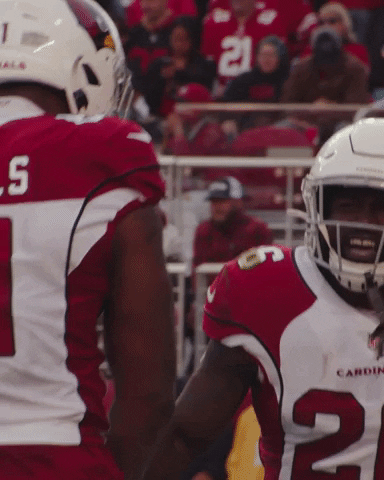 RB
Most Expensive: Nick Chubb: $9,500
My Pick: Eno Benjamin $6,300
There's actually 3 players I really like this week, including Raheem Mostert and Kenneth Walker, but I picked Eno because he was the cheapest option and he has the best matchup of the 3. Eno is set to get the majority of the snaps this week with James Conner not practicing Thursday and being listed as questionable as well as Darrel Williams not practicing and being doubtful. With that, they go against the Seahawks who allow the most points to opposing RBs this season, allow the most rush yards and have the highest rate of scoring allowed on opponent drives with 51.9%. A perfect matchup is hard not to jump on this week.
WR
Most Expensive: Cooper Kupp $9,400
My Pick: Allen Robinson $5,400
I'm following the advice of Ryan on this one. Robinson has not been looking like a factor in this offense so far this season, and this is the perfect week for McVay to get some confidence back in his new wide receiver. We all know Cooper Kupp will dominate week in and week out regardless of opponent, but when you have the opportunity to get some of the rest of your team involved going against a struggling team, it can really help make them feel better while allowing them to play later with more confidence. Great week for McVay to scheme some plays towards ARob.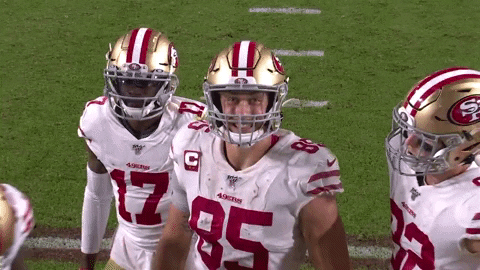 TE
Most Expensive: Travis Kelce: $8,300
My Pick: George Kittle $5,700
I just wish Kittle can have a great QB throwing him the ball one day; until then Jimmy Garoppolo will have to make do. This year, Kittle has been very disappointing, but he goes against one of the worst defenses in the league in the Falcons. He has been getting a decent amount of targets so far, but the biggest reason to pick him is potential. Every week, Kittle has the potential to breakout and have a huge game. Kittle is arguably the best TE in the league for the game of football. He can block so well it's like having an extra tackle. His blocking skill is what is actually hurting him in fantasy so far because he is so often kept from running a route in favor of blocking and releasing or just staying to help block. This is a good matchup for him and his potential is too great to be left watching him go off from the sideline.
DEF
Most Expensive: Tampa Bay Bucs $5,000
My Pick: Jacksonville Jaguars $4,300
I'm going to be honest,100% of people should just pay the premium for Tampa Bay this week going against Pittsburgh. If you don't have enough money left over, then let me offer up a nice Sacksonville going against Indianapolis. The Jags have finished top 12 in defense every week since week 2 and go against the lowest scoring offense in the league, the Colts. This offense has been looking poor at best and abysmal at worst. Even if Jacksonville doesn't perform on offense, their defense should be able to easily stop Indianapolis from scoring.
Totals
Most Expensive picks: $41,400
$8,280 per player
$18,600 remaining for 4 players
My Picks: $29,100
$5,820 per player
$30,900 remaining for 4 players