Ian Sage
Ian's Week 10 Fanduel Value Picks
Week 10 Value Fanduel Picks
Let me go over some important information so you are fully aware of what this article's purpose is. We use Fanduel for our daily fantasy plays, Draft Kings will be close to this information but could be different. Fanduel gives every person a budget of $60,000 for 9 total roster spots, 1 QB, 2 RB, 3 WR, 1 TE, 1 Flex, and 1 D/ST. This leads you to an average of $6,667 per roster spot. In this article, I will be giving you 1 player from each position that I believe is the best value of the week. I will do my best to keep it under $6700, except QB. The main purpose is to not pick every single guy from this list for your team; I don't think that would be an optimal team. These players will save you money so you can go get the high priced players you really want somewhere else. I will also sometimes offer a more expensive option if I believe they could also work.
QB
Most Expensive: Josh Allen $9,200
My Pick: Jacoby Brisett $7,000
Besides week 1, he has thrown for at least 220 yards, but Jacoby Brissett is not the reason he is selected for this week; it purely based on his opponent, The Miami Dolphins. The Dolphins have allowed the most points per game to opposing QB's so far this season. They have allowed less than 15 points only 3 times this season; Week 1 against a struggling Mac Jones, Week 5 against Zach Wilson, and Week 7 to Kenny Pickett. I'm not saying Jacoby Brissett is the 2nd coming of Peyton Manning, but he is a better fantasy option then those other 3 QB's. Brissett can have a surprisingly successful game this week.
RB
Most Expensive: Saquon Barkley $9,500
My Pick: Khalil Herbert $5,800
Detroit is ranked 5th worst in points given up to opposing running backs this season, and on average allow the 2nd most rushing TD's to opposing backs. Herbert is the better back in Chicago, and he shows that whenever he gets the ball averaging 6 yards per carry this year, placing him third in the league at the RB position. The Lions, this year, are allowing just over 5 yards per carry to opposing running backs. With how much this Bears team likes to run, this should be a good game for all parties.
WR
Most Expensive: Cooper Kupp $9,200
My Pick: Brandon Aiyuk $6,400
Aiyuk has seen heavy targets over the past 3 weeks, and as a result has 3 receiving TD's to show for it in the same time. He also has 21 catches in those three games and could help expose a Chargers defense who needs to focus on other targets. Aiyuk has been WR 11 over the past 4 weeks and that includes him being on bye this past week. If we go just based on the 3 weeks before his bye he was WR3. Keep riding the hot hand especially for a value pick.
TE
Most Expensive: Travis Kelce $8,500
My Pick: Dawson Knox $5,000
The Vikings are the 23rd ranked defense against opposing TE's in fantasy points this season. Josh Allen is dealing with an elbow injury and may very well not play this week, leaving Case Keenum at the helm. Backups typically favor TE's because they are usually big targets in the middle of the field, and if Allen plays they may limit his passing downfield as much as possible to try and prevent any more arm strain.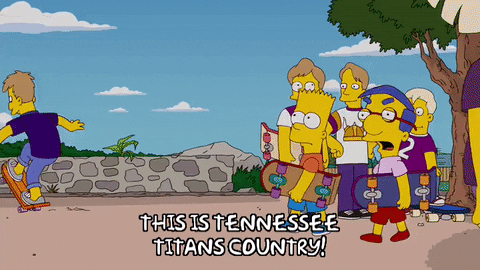 DEF
Most Expensive: Dallas Cowboys $5,000
My Pick: Tennessee Titans $4,400
The Titans are quietly a good defense this year, allowing over 21 points only twice this season; week 2 vs Buffalo they gave up 35 and week 3 vs Las Vegas they allowed … 22 points. They even held Kansas City to only 20 points in OT this past week. The Broncos, their opponent this week, are absolutely abysmal at scoring on offense so far this season. The only team who has less pts this season is Pittsburgh with one less point. Even if the Broncos don't turn the ball over frequently this week, they struggle at scoring so much the Titans can have a good baseline.
Totals
Most Expensive picks: $41,400
$8,280 per player
$18,600 remaining for 4 players
My Picks: $28,600
$5,720 per player
$31,400 remaining for 4 players