Ian Sage
Ian's Best Week 7 Fanduel Value Picks
Week 7 Value Fanduel Picks
Let me go over some important information so you are fully aware of what this article's purpose is. We use Fanduel for our daily fantasy plays, Draft Kings will be close to this information but could be different. Fanduel gives every person a budget of $60,000 for 9 total roster spots, 1 QB, 2 RB, 3 WR, 1 TE, 1 Flex, and 1 D/ST. This leads you to an average of $6,667 per roster spot. In this article, I will be giving you 1 player from each position that I believe is the best value of the week. I will do my best to keep it under $6700, except QB. The main purpose is to not pick every single guy from this list for your team; I don't think that would be an optimal team. These players will save you money so you can go get the high priced players you really want somewhere else. I will also sometimes offer a more expensive option if I believe they could also work.
QB
Most Expensive: Lamar jackson $8,800
My Pick: Jimmy Garoppolo $7,200
I talked about Jimmy GQ on the pod this week, and my points still stand. The Chiefs give up the 5th most passing yards, have the least amount of interceptions, and have allowed the most passing TD's so far this year. Their run defense however is 6th in rush yards allowed and tied for 6th in rush TD's allowed this year. The 49ers offense is very run and play action heavy, and they'll be forced to do a lot more dink and dunk type plays to be successful. The matchup is a dream this week.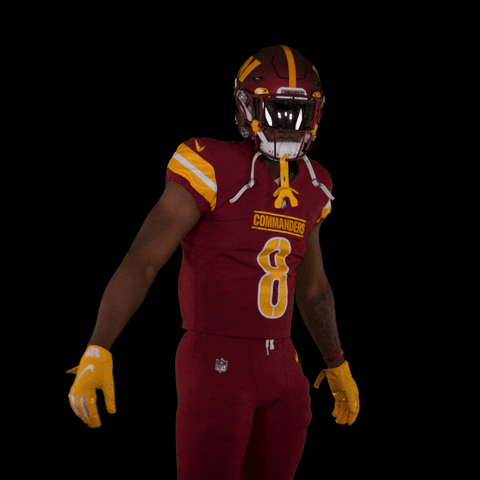 RB
Most Expensive: Austin Ekeler $9,500
My Pick: Brian Robinson Jr. $6,100
The Packers are the 27th ranked defense against the run according to Fanduel, and Brian Robinson is right on the cusp of taking over the backfield in Washington. Last week, he had 17 carries compared to Gibson's 5. Robinson led the snap count for running backs with 47%, a total of 27 plays, which means he ran on 17/27 total snaps he was in, a rate of 63%. With the poor defensive play this week and Robinson on the verge of officially taking over RB1 duties, this is a solid price for him this week.
WR
Most Expensive: Devante Adams $8,600
My Pick: Alec Pierce $6,100
According to Fanduel, the Titans are the 32nd ranked defense against the pass in fantasy points allowed. Pierce has begun to emerge as one of the favorite targets for Matt Ryan so far this season. Last time he went against the Titans, he had 6 targets and 4 receptions for 80 yards. Since then, he has been getting more targets and more consistent level play. He can very well see double digit targets, break loose, and score one to vault a good game to a great game.
TE
Most Expensive: Mark Andrews $8,500
My Pick: Gerald Everett $6,300
Everett is one of Herbert's favorite safe options so far this season, and like a more traditional TE, he sees a large amount of his targets in the red zone at or near the endzone. The Seahawks are the worst passing defense in the league allowing the most fantasy points to opposing pass catchers. With how conservative the Chargers play calling is and how bad the Seahawks pass defense is, I can see Everett having a lot of red zone opportunities.
DEF
Most Expensive: Tampa Bay Bucs $5,000
My Pick: New York Jets $4,300
The Broncos are the lowest scoring offense in the league. They are averaging just over 15 points a game. Currently, they score 1.2 Td's a game and 2.3 field goals a game. This offense is absolutely atrocious and their QB has to be the most unaware man in the NFL. Wilson is in his own world and has only 5 touchdowns on the season, not what they were expecting after paying $250 million. They aren't necessarily the strongest defense, but the Broncos are unlikely to score more than 16 points which means at the base level before any defensive stats they have points.
Totals
Most Expensive picks: $40,400
$8,080 per player
$19,600 remaining for 4 players
My Picks: $30,000
$6,000 per player
$30,000 remaining for 4 players