Aaron Clanton
Favorite Potential NFL Offseason Landing Spots
With the offseason rapidly approaching, it's time to begin a favorite offseason tradition of mine, free agent speculation. With many franchise tags having yet to be tendered, we can only guess as to who will truly be a free agent. Davante Adams and Mike Williams are the two biggest fantasy relevant names to likely be franchised tagged or sign long term deals (Mike Williams signed a 3-year $60 million deal after this article was written). Add in the late season injuries of Chris Godwin, Odell Beckham Jr and Michael Gallup and the once promising free agent class has been reduced significantly. While the class may no longer have the top-end talent that was expected, there are still plenty of intriguing players, and their landing spots will have a significant impact on their new teams.
Allen Robinson
Yes, I am aware of the 2021 season that Allen Robinson had. It was downright ugly and uninspiring to see him put up lousy numbers throughout the season, but was it all his fault? How productive can a player be when they have Andy Dalton and rookie Justin Fields as their quarterbacks, especially when Matt Nagy seemingly ran the same offense for both guys? In no universe should Andy Dalton and Justin Fields be running the same offense, and that causes inconsistencies for supporting players like Robinson. Robinson put up career lows in snap percentage (minimum 10 games), yards per catch, targets, receptions and yards. I don't believe he suddenly hit a wall and is no longer a productive player after posting two consecutive top-12 fantasy WR seasons. His best bet moving forward is going to be with the Indianapolis Colts for the 2022 season.
At the time of this article, Carson Wentz has just been traded to the Washington Commanders (weird having to write that for the first time), and the Colts have no clear succession plan at QB. This is not a team that will lie back and do nothing about a QB issue, though. They have signed veteran QB Philip Rivers and traded for Carson Wentz in consecutive seasons to attempt and fill the Andrew Luck void they had, and I see something similar happening here. Whether they try to make the move for Jimmy Garoppolo or get aggressive and pursue Kirk Cousins, in either case, it will be the best QB that Robinson has ever played with. Therefore, any of those moves allows him to put up numbers similar to his career averages, which has him as a top 20 WR for fantasy.
D.J. Chark
Another soon to be former Jaguar finds himself in an eerily similar situation to former teammate Allen Robinson. Chark is entering his 5th year and is coming off a season ending injury having shown promise and the ability to produce at a high level, even if it is less production than we saw from Robinson. Chark is still relatively young for someone going into his 2nd contract. He'll turn 26 after the start of the season and has shown flashes of brilliance with below average quarterback play. There are plenty of teams desperate to add wide receiver talent but none more so than the Las Vegas Raiders.
Heading into the offseason, the Raiders found themselves in one of the toughest divisions in football, but with the Denver Broncos acquiring Russell Wilson, they now find themselves as the team with the "worst" quarterback in the division. Now, Derek Carr is by no means a bad quarterback, but compared to Patrick Mahomes, Justin Herbert and now Wilson, he finds himself in the back of the line. The Raiders need to do everything they can to surround Carr with talent at the wide receiver position. Their best wide receiver is a slot maniac and while that works great as a 2nd or 3rd option, they need to do something downfield that isn't 50-50 balls to Bryan Edwards or feeding Darren Waller 25 targets a game. Chark offers the downfield threat and speed that Edwards does but with more consistency. Chark would come in and add that missing piece that the Raiders can't seem to find.
Amari Cooper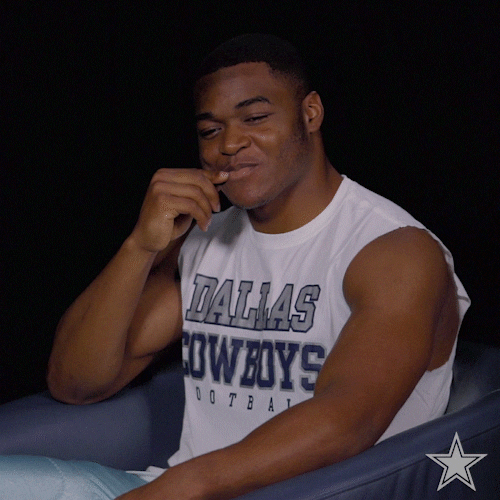 Now this is a move that is based predominantly on the reporting coming out of Dallas that the Cowboys are planning to release Amari Cooper in order to save some money against their cap. Regardless of how down I usually am on Cooper, he is a very good wide receiver who somehow manages to play 14+ games every year, despite his frequent injury exits and returns in seemingly all of those games. Cooper put up career lows, outside of his last year with the Raiders and was seemingly an afterthought in the Cowboys offense. He needs to go somewhere where he can be the number 1 he has shown he is capable of being, and that place is the New York Jets.
The Jets currently have the 4th most cap space and are benefitting from the rookie QB deal of Zach Wilson by trying to acquire as much offensive talent as possible. We saw this when they went after one of the bigger free agent wide receivers last year in Corey Davis. While Davis didn't have himself a great year either, adding the true #1 in Cooper will help relieve some of the pressure that's on the whole offense by allowing them to create a 3-headed passing attack with 2nd year stud Elijah Moore. The Jets need to make a splash and provide Zach Wilson with as many weapons as possible; Cooper could be that headliner.
Melvin Gordon
Melvin Gordon appeared to have found the fountain of youth in Denver, or something close to it because he has steadily kept his counting numbers high, outside of receptions, while having fewer touches. His fantasy production hasn't offered the top end value that he saw with the Chargers, but he has offered consistency while not being a high investment player. Gordon would benefit from going somewhere and being positioned as the clear #1 guy, even if that means he still isn't the only option. The Arizona Cardinals are the team I envision his fantasy success continuing.
The Cardinals currently have their top-2 rushers from the 2021 season as unrestricted free agents, and while there are talks that James Conner could return, I believe his market value will be more than what they would have to pay Gordon. Gordon provides that end zone rushing threat that we saw from Conner, which saw Conner cash in on 15 redzone rushing TDs. Gordon has shown that he can produce in a reduced role and the Cardinals offense should be able to produce more than the Teddy Bridgewater/Drew Lock lead offense did in 2021.Melvin Gordon
James Conner
Speaking of James Conner, he's the next free agent running back that finds himself looking for a new home for the 2022 season. Conner earned himself the RB 5 spot on the season and was worth every penny fantasy managers invested in 2021. Now he finds himself looking to reproduce that value he offered for a potentially new team in 2022; welcome to the life of a running back. In this upcoming year, he will find himself a home with the Miami Dolphins.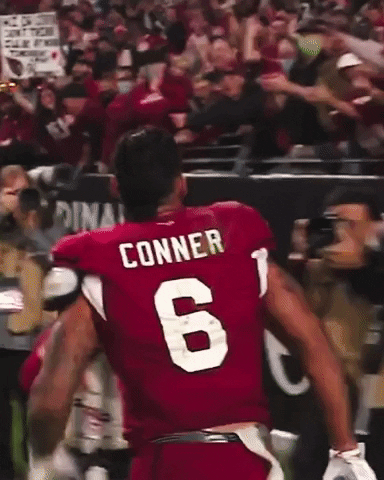 I am the biggest Myles Gaskin defender, and I still can't even explain what the hell happened in 2021 for him and the rest of the Dolphins run game. I understand that the offensive line was straight garbage and that Tua struggled to move the ball downfield, but the Dolphins looked just bad on offense outside of Jaylen Waddle. I think Conner and hopefully 3-4 new offensive lineman will allow this team to improve in all areas offensively. Conner provides the in-between the tackles runner they lacked last year and can still catch the ball out of the backfield. The Dolphins currently find themselves with the 2nd most cap space of any team, and they should be investing as much as financially possible in Tua Tagovailoa. James Conner provides this team with exactly what they have been looking for and that's a true #1 back.
While most of the moves we see in the coming two months will be with free agency and the draft, those moves allow us to look at the bigger vision teams have for the season by seeing the direction franchises believe they are moving in. All in pushes can either be delusional fantasies or can finally provide the missing pieces a team needs to take the next step. We're a week away from finding out, and I couldn't be more excited.