Aaron Clanton
Aaron's Week 8 Must Have Waiver Wire Picks
Every Tuesday, I will be bringing to light the best potential waiver wire additions across fantasy football. Let's begin with some basic principles for each article and some of the qualifiers that will be used each week. First off, the minimum rostered percentage threshold that I will be using is 50%, so any player that is rostered in ESPN leagues above that percentage will not be written about (until near the end of the season when it gets harder to wade through the constantly thinning waiver wire.) Second, not all waiver wire additions are created equal and all are dependent on the roster you have. Each week I will be writing about players and the potential they bring to your fantasy roster, but I obviously don't know who is on your team or what you may need in terms of roster construction. If I say a quarterback is the top waiver wire addition for the week, and you have Patrick Mahomes, that doesn't mean you need to add that player to your team while dropping a potentially valuable player in order to do so. Third, I will frequently be using the abbreviation FAAB, which refers to Free Agent Acquisition Budget. This refers to the potential amount you might spend to acquire someone off the waiver wire if your league has that as a part of their system.
D'Onta Foreman- Running Back, CAR
ESPN- Roster Percentage- 35.3%
With the departure of Christian McCaffrey, there were a lot of questions of who would come out as the lead back for the Panthers. The first week it looked like D'Onta Foreman was the answer as he led the team in rushing attempts and rushing yards, despite not getting into the endzone like his counterpart Chuba Hubbard. Foreman put up an impressive 118 rushing yards on 15 attempts and still being equally as involved in the passing game as Hubbard. Whether this is the case going forward, we will find out, but it was a good start for Foreman. With the multitude of injuries this week and another week of byes, Foreman is a great waiver add and worth a 20% FAAB bid.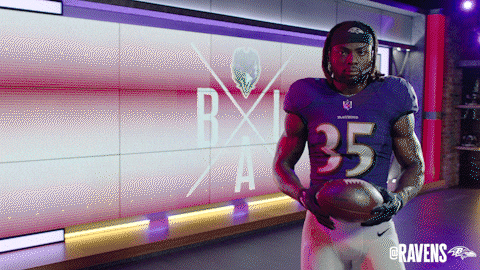 Gus Edwards- Running Back, BAL
ESPN Roster Percentage- 16.1%
Gus Edwards was activated and came out guns blazing in Week 7, putting up 66 rushing yards on 16 attempts and finding the endzone twice. Edwards was the leader in attempts and had the majority of the running back rushes which is a great sign for a player who was back in his first game in over a year. While the rushing floor is limited by Lamar Jackson and the natural split of the running back position, he's in a great spot to be the guy going forward, especially with the injury news of J.K. Dobbins being placed on the IR. Edwards is a great waiver wire add worth a 25% FAAB bid.