Aaron Clanton
Aaron's Week 10 Waiver Wire Picks
Every Tuesday, I will be bringing to light the best potential waiver wire additions across fantasy football. Let's begin with some basic principles for each article and some of the qualifiers that will be used each week. First off, the minimum rostered percentage threshold that I will be using is 50%, so any player that is rostered in ESPN leagues above that percentage will not be written about (until near the end of the season when it gets harder to wade through the constantly thinning waiver wire.) Second, not all waiver wire additions are created equal and all are dependent on the roster you have. Each week I will be writing about players and the potential they bring to your fantasy roster, but I obviously don't know who is on your team or what you may need in terms of roster construction. If I say a quarterback is the top waiver wire addition for the week, and you have Patrick Mahomes, that doesn't mean you need to add that player to your team while dropping a potentially valuable player in order to do so. Third, I will frequently be using the abbreviation FAAB, which refers to Free Agent Acquisition Budget. This refers to the potential amount you might spend to acquire someone off the waiver wire if your league has that as a part of their system.
Justin Fields- Quarterback, CHI
ESPN Roster Percentage- 47.4%
I said it last week and I'll say it again, Justin Fields has been outstanding. He put up an NFL record 178 rushing yards for a quarterback and was able to get it done through the air, netting him a whopping 42 fantasy points in Week 9. The offense continues to tap into the best parts of Fields' game, and with his next two matchups coming against the Lions and the Falcons, he is a clear starter in every league. If you didn't pick up Fields last week, you're going to have to pay more to acquire him this week, but he is worth it. I'd be willing to use my top waiver wire priority to add Fields and he is worth a 20-25% FAAB bid.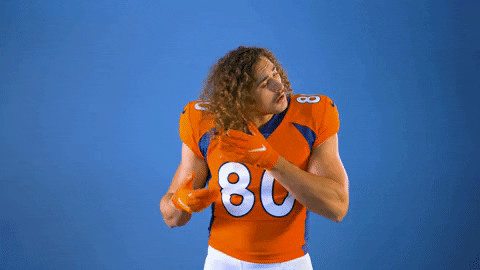 Greg Dulcich- Tight End, DEN ESPN Roster Percentage- 28.9%
With the wasteland that is the tight end landscape, I can't think of a better add this week than Greg Dulcich. He has put up three consecutive weeks with double digit performances, and coming off the bye he won't be on the majority of fantasy managers radar. Denver's offense has been rightfully criticized, but Dulcich has been one of the few bright spots, providing consistency at one of the most inconsistent positions in fantasy. Dulcich is worth a top end waiver wire priority and a 5-10% FAAB bid.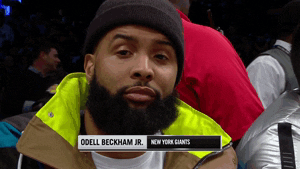 Odell Beckham Jr.- Wide Receiver, Free Agent
ESPN Roster Percentage- 19.8%
This is a move that I only advise for teams that can afford to use a roster spot with no definitive timeline in sight. Beckham is expected to be fully cleared to practice at the end of the week, which would begin to have him draw interest from NFL suitors. The risk with Beckham is that we don't know which team he will sign with, but that also benefits him. He can choose to go to a contender with a good offense. The other risk is that while he is expected to be cleared, he hasn't been practicing and could take a few weeks to get up to game speed and learn the offense. I would expect the first time you could consider starting Beckham Jr. would be around Week 12, which is why I only advise teams that aren't in need of instant production to add Beckham Jr. I would not spend a top waiver wire priority on him, and he is worth a 5% FAAB bid.